Travel agency website goals
Travel agency website goals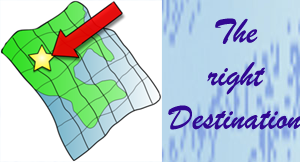 Defining the goals of your travel agency's website should be important to you.
Not all travel agencies share the same goals, some specialize in vacation packages, some on cruises holidays, some prefer to focus on hotels, some in specific destinations, some target specific markets, etc.
Getting the right advice about the destination or travel package is important for the traveler, as it should be to the travel advisor. If you are a professional travel agent, to know where your passenger is heading must be crucial.
In the same way, knowing what destination you want to give to your travel website must important to you as it is to us.
Define the destination for your travel agency's website