E-commerce on your website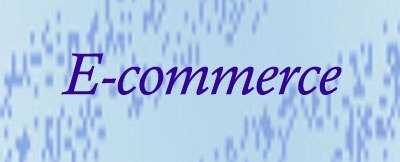 E-commerce on your website helps you meet your sales target every time.
67% of consumers are willing to buy a product or use a service on a mobile-friendly site (Source:  Google Research)
E-commerce makes a 24/7 sales engine of your website.
Sale any legal product, downloads, offer any legal service from your website start today, our e-commerce service is effective and affordable, worth every penny
Want to start right now?
45% of consumers wish mobile payment services were more secure
67% of online shopping carts are abandoned (Baymard Institute)
33% of consumers would like mobile websites to have the same content, features and functionality as a standard website.  (See Google people want full functionality).
32% of consumers wish mobile websites were easier to navigate through the purchase process
"Mobile shoppers put ease of use foremost when it comes to mobile shopping sites, with 48% of respondents citing it as the most important quality of a mobile site they visit.
89% of participants admitted to searching for a local business on their smartphone once a week or more with 58% searching at least daily.
18% of local searches lead to sales (Source: Google)
1 in 3 searches on a smartphone occur right before a consumer visits a store (Source: Google)
15% of in-store activities involve conducting smartphone searches about a product or for a price comparison (Source: Google)
Order now
---