Websites for realtors
Increase real listing leads
Get the superb, impressive, and affordable website that you need to increase your listing leads, get a swell of new clients, keep permanent professional contact with all your clients while considerably lowering your marketing cost.
With your powerful website and our support and marketing system, you will experience a phenomenal increase in the number of deals coming from your website, we do it all for you.
Project the right image of your real estate business and grow your referral platform all you need to do is place your order. (you need to be a licensed active  realtor and member of a real estate board)
Focus on the properties to sell, without limiting your sales to only your listings.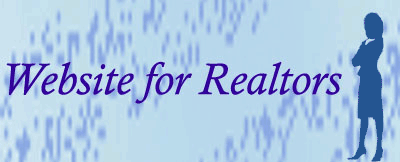 With our optimization and marketing support your conversion rates will increase and will keep on growing, while your advertising cost is optimized, visitors to your website should be those who already have a level of interest in your real estate services.
With our targeted methods, you'll receive more effective calls right on your phone
Request below your realtor website, and be prepared to start selling
Services included:
Website design
Web hosting
Website maintenance
Personalized blog
New pages and/or posts weekly design uploading
Friendly Mobile website
Synchronized IDX listings
One on one customer support
2 domain email addresses
Lead capture
Additional services you can add to your website.
Online Marketing management
Email newsletter sign up!
Professional newsletter designs
Periodic newsletter sending
Social media sharing
Facebook feeds into your website
Twitter timeline
---
Not all Real Estate agents are equal, not all real estate agents need the same website.
Complete the form below for a one on one meeting and provide us with your personal needs and get your free quotation